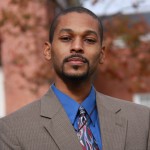 Junius Johnson is an independent scholar, writer, musician, speaker, and teacher. The author of several books and articles, his work explores the intersections of Christian theology with philosophy, art, and meaning. Deeply devoted to story and the power of music, he is greatly concerned with the imagination, its use, and its destiny in the human encounter with God.
Dr. Johnson is a dynamic and engaging speaker, especially skilled at casting a vision for educators. He brings subtlety, rigor, and humor to keynote lectures and experience, wisdom, and inspiration to faculty enrichment events.
Dr. Johnson also offers real-time online courses in Latin and theological studies, and coaching for graduate students on the various stages of degree completion and the early stages of a scholarly career.