A Practical Field Guide to Wonder and Meaning in Life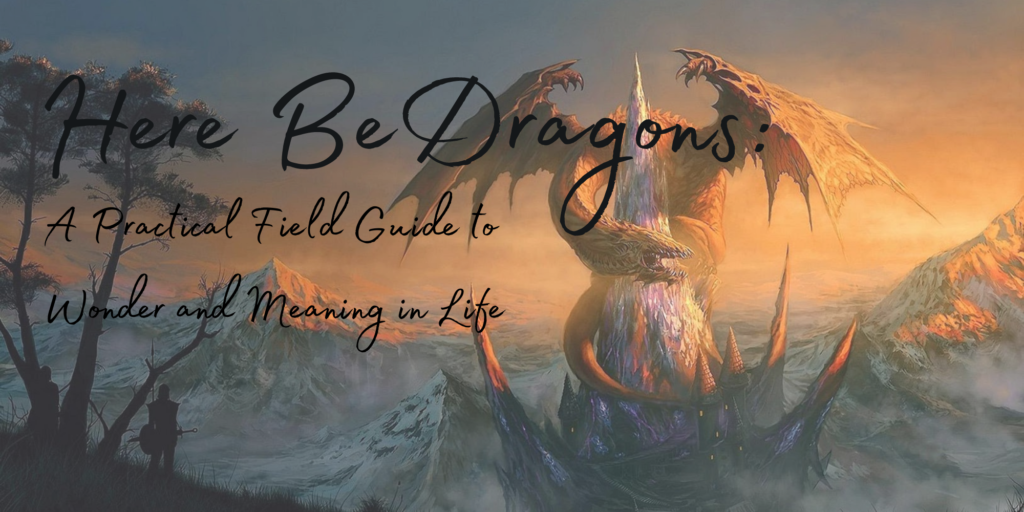 "How should we be able to forget those ancient myths that are at the beginning of all peoples, the myths about dragons that at the last moment turn into princesses; perhaps all the dragons of our lives are princesses who are only waiting to see us once beautiful and brave. Perhaps everything terrible is in its deepest being something helpless that wants help from us."

Rainer Maria Rilke, Letters to a Young Poet
Next offering: Saturdays, 10:00 am – noon Eastern, 9:00 am – 11:00 am Central, June 12 – August 14, 2021
Tuition $500/student. Registration closes Friday, May 28, 2021.
Dragons have always fascinated the human imagination. Beings of awesome power and often fierce intelligence, they are the greatest opponents in literature. Yet these majestic creatures also stand for high fantasy, for a world in which anything is possible, a world in which we have not yet forgotten a powerful sense of wonder. They are therefore both the enemy par excellence and the sure sign of a world that is deep enough to be worth living in, combining terror and an almost religious dread with longing and an awe that verges on worship.
In this course we will examine several literary portrayals of dragons, from sources as disparate as Norse mythology and C.S. Lewis' Chronicles of Narnia. These texts will be guides and companions as we reflect upon the most urgent of human concerns: beauty and the sublime, glory, immortality, friendship, and wonder.
The course will meet Saturdays from 9:00-11:00 am (US Central Time) for 10 weeks from June 12-August 14. Meetings will be conducted weekly over Zoom. Tuition is $500. A limited amount of financial aid is available (apply using the registration form).
To be notified of upcoming classes, including registration windows for future instances of "Here Be Dragons" please join the mailing list.
Dr. Johnson's knowledge of theology, philosophy, and literature, combined with his engaging style of communication, make him an excellent intellectual guide. If you see fantasy as somewhat pointless or as something reserved for children, Dr. Johnson will correct your thinking. His class on dragons will both enrich and hone your imaginative and analytical thinking. Personally, this class deepened my appreciation for fantasy as a vehicle of truth and better equipped me with the perspective and hope that enable a person to face and bear hardship well.

Reynolds, former student
Dr. Johnson's Dragons class is full of monsters, heroes, fame, destruction, triumph, and glory. It was incredibly fun and thought provoking. I highly recommend it to everyone!

Andrew, former student
Dr. Johnson is a fun, engaging, and personable teacher! This is a class designed to look at great writing and to explore the good, true, and beautiful.

Grace, former student
Junius Johnson, PhD (Yale) is a theologian, philosopher, and literary scholar who has been an educator for over 20 years. His classes have a reputation for combining the hilarious with the profound, for being equal parts fun and rigor.
He is also a lifetime lover of dragons and reader of fantastical literature. He has an impressive number of hours in the field hunting, observing, battling, and conversing with dragons. Perhaps it is this that has earned him the moniker Doctor Draconicus, or "Dragon Doctor." But the truth may be even more shocking, for he is widely rumored to be, himself, a dragon. And while he refuses to confirm this, he won't deny it either, which you have to admit is suspicious.
Back to Theological Studies.