The Practice of Thinking Through the Imagination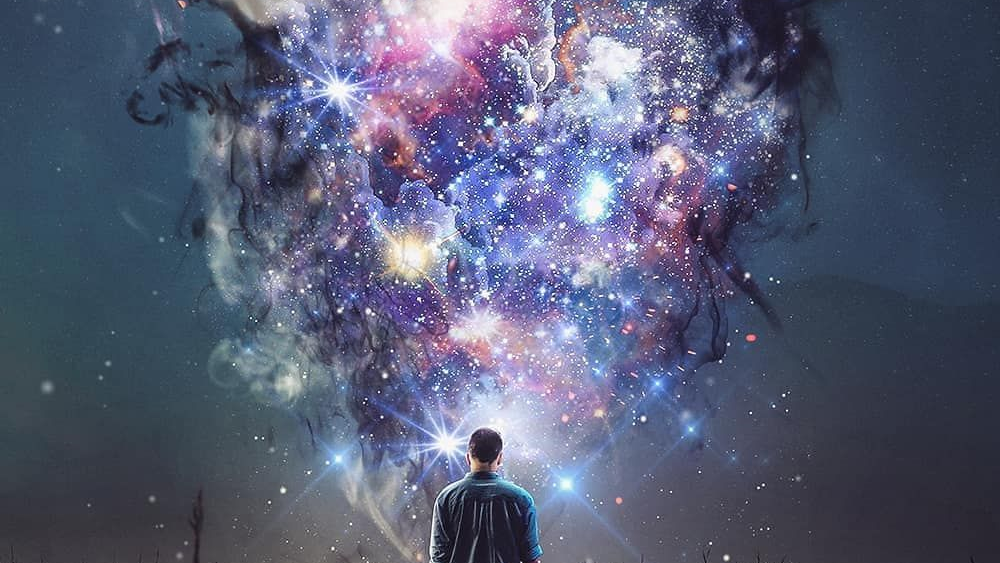 Saturdays, 9:00-11:00, Oct. 2 – Dec. 11, (Thanksgiving Saturday off)
Tuition $500/student. Registration open now, deadline September 24, 2021
Many of us in the body of Christ are waking up to the fundamental place the imagination has in our love of God and neighbor and our longing for heaven: our hearts come alive when bathed in story, art, music, dance, etc. But too often truths about the imagination remain disconnected from our encounter with the daily realities of family, worship, and work, failing to transition to principles that can guide action and ground godly wisdom.
In this 12 week course, we will examine the imagination as a way of thinking, restoring it to its rightful place alongside reason as a way of processing the world. This deep dive into the structure, purpose, and functioning of the imagination builds on some of the best Christian thinking about the imagination while expanding it into new directions. And we will not stop with understanding the imagination as a faculty of human thinking; no, we will go on to consider how this way of thinking opens new possibilities for discernment (properly viewing the world and ourselves), worship, witness, and navigating the mundane.
Meetings will be conducted weekly over Zoom. Brief reading assignments will be drawn from C.S. Lewis, George MacDonald, J.R.R. Tolkien, Bonaventure, John Paul II, G. K. Chesterton, Hans Urs von Balthasar, and others.
Registration open now until September 24. Tuition is $500.
Here is a taste of some of the discussions we will have:
Week One: Tremendous Trifles and Kenotic Magnificence: Understanding the Scope of the Imagination
Week Two: There and Back Again: Situating the Imagination between Intellect and Affect
Week Three: Phantasms and Exercises: Attitudes towards the Imagination in the History of Theology
Week Four: Contested Ground: On the Provinces of the Imagination and Reason
Week Five: Circumincession of Human Faculties: The Analogy Between Imagination and Reason, Part I
Week Six: Circumincession of Human Faculties: The Analogy Between Imagination and Reason, Part II
Week Seven: To See the World Truly: On Imagination and Discernment
Week Eight: To Be More Than We Are: On Imagination and Discipleship
Week Nine: Stained Glass Lives: Imagination and Vocation
Week Ten: The Artist's Vocation: A Case Study
Week Eleven: Imagination and Meaning
Week Twelve: Imagination and Wisdom
What Former Students Are Saying
Dr. Johnson's 12-week online course "The Wisdom of Possibility: the Practice of Thinking Through the Imagination" offers up a virtual gourmet buffet for any person hungry to explore a deeply Christian and highly intelligent theological treatment of the creative impulse so central to human experience. Small class size, accessible readings, and robust interaction under Johnson's keen grasp of the critical issues at stake together offer up a deeply satisfying immersion into the world of wondering about the world. For the price and the substance, there is no better value on the continuing-ed market.

Jeff, pastor and poet
I thoroughly enjoyed this investigation into the Christian imagination! As an active musician and teacher, I have wondered about how the imagination works, how the mind uses both reason and imagination in concert to solve problems and invent new ideas. Junius took us deeply into these subjects, helping us discover philosophical truths, logical connections, and practical applications. I cannot "imagine" a more thoughtful and masterful teacher than Junius and would highly recommend this class. The readings were interesting and do-able, the discussions fascinating, and the content truly formative.

Terri, church musician and violin instructor
About the Instructor
"Junius Johnson is easily one of the smartest, most creative, most learned theologians of his generation."

Kevin Hector, Associate Professor of Theology and of the Philosophy of Religions, University of Chicago Divinity School
Theologian and philosopher Junius Johnson holds four master's degrees and a PhD from Yale University, and over 20 years of experience teaching at the collegiate and graduate levels. Author of 4 books and numerous articles, Dr. Johnson is a leading thinker in the areas of theology of beauty and theology of the imagination. He is sought after as a speaker and guest lecturer for his wide ranging knowledge and accessible, engaging teaching style.
To be notified of other courses as they become available, please join our mailing list.
Back to Theological Studies.