Understanding the Foundations of the Christian Faith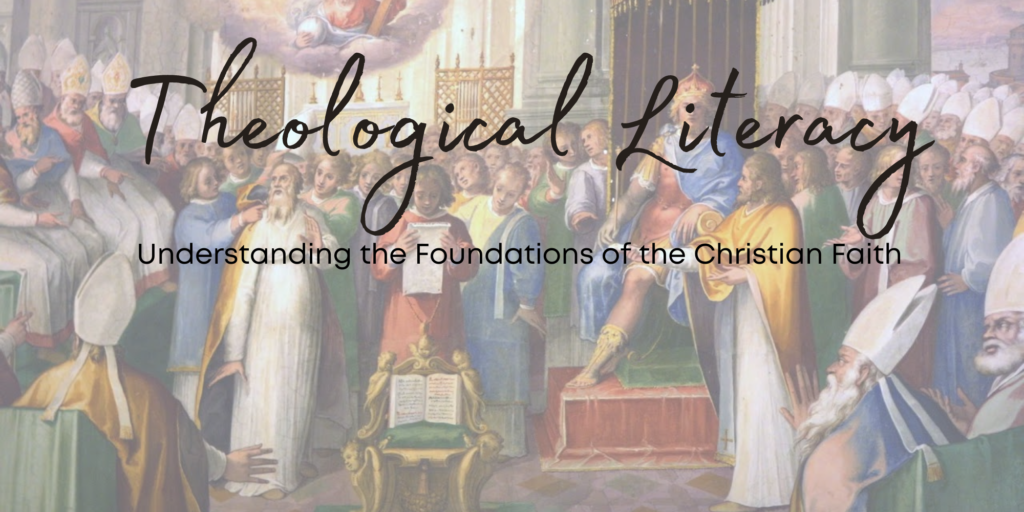 Special Intensive Version
December 27, 2021 – January 7, 2022
Tuesdays and Thursdays 7:30 – 9:30 (CST) and Saturdays 9:00 – 11:00 am (CST)
$250 per student
The central tenets or dogmas of the Christian faith were not read fully formed from the pages of the New Testament; rather, it took generations of the faithful reflecting on the implications of the teaching of Jesus and the apostles to clarify Christian teaching. During this time, numerous alternate understandings of the nature of the trinitarian God, the person of Christ, and the nature of salvation developed, were debated, and ultimately rejected.
In this course, students will develop what I am calling theological literacy by attention to four central doctrines of the Christian faith: the Trinity, Christology, atonement, and the doctrine of grace. We will study each doctrine from a primary source situated at a key point in the historical development of the doctrine. Discussions will situate orthodox doctrine in the context of competing claims, and connect it to the exegesis of Scripture that grounds it. The result is a deeper understanding of why Christian theology looks the way that it does, and an increased ability to recognize what is at stake in various theological debates.
The course will take place by Zoom over six evenings, once per week. Tuition is $250 per student. In this intensive version of the course, we will meet three times a week for two weeks. Due to this schedule, students are encouraged to prepare the readings ahead of time. A limited amount of financial aid is available (apply using the registration form).
To be notified of upcoming classes, including registration windows for future instances of "Theological Literacy," please join the mailing list.
Junius Johnson, PhD (Yale) is a historical and philosophical theologian and accomplished teacher. He is the author of 4 books on theology, including The Father of Lights: A Theology of Beauty, and several academic articles. He is passionate for theological education and adult catechesis.
Back to Theological Studies.