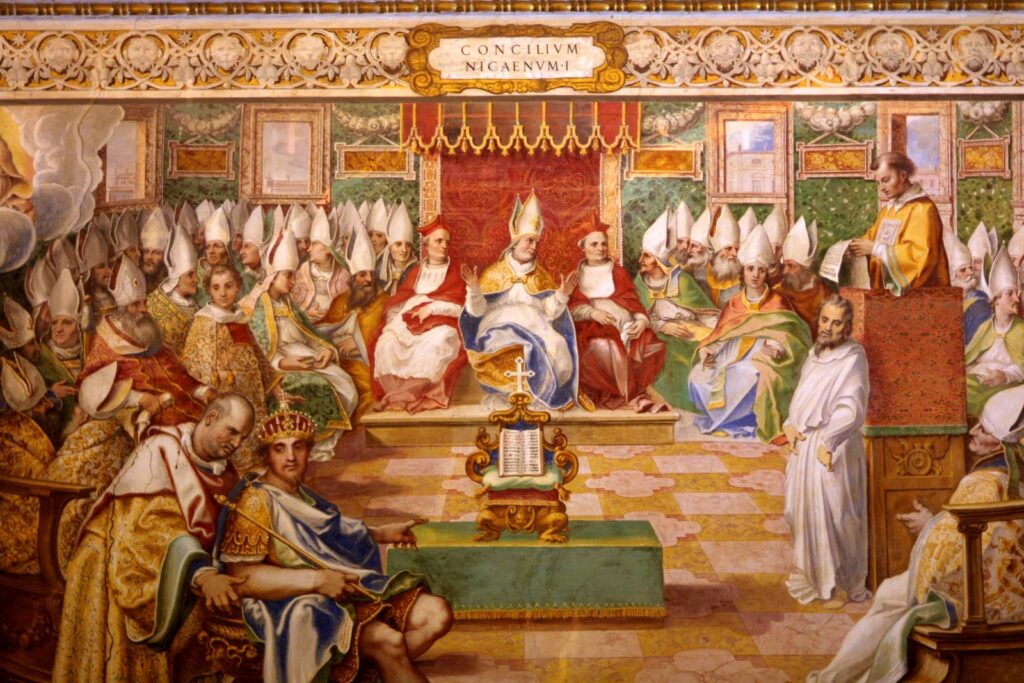 Theological education and adult catechesis (training in a deep understanding of the faith) have always been close to my heart. The richness of the Christian intellectual tradition and the inexhaustibility of the mysteries of Christian doctrine have always been a joy to me, and I love helping others to discover these for themselves. But for many years, my teaching was limited to universities and seminaries that were very expensive and required a major reconfiguring of your life if you were to take advantage of them.
These courses are my attempt to bring the same excellence in theological education that I offered at places like Yale to anyone who wants it, without the steep price tag, and in a form that could fit into almost any set of life duties. Each of these courses offers seminary level content, in a form that is accessible to the layperson, yet without dumbing it down. Part of the secret of being able to do this is that everything is synchronous: you have direct access to me throughout the course, and class sizes are intentionally small, so you can ask your questions and seek clarification with confidence.
Are you ready to go deeper in your understanding of the Christian faith? Are you ready to unlock a richer intellectual interaction with the faith that has kept the most brilliant minds in history well supplied with material? Are you ready to think along with those giants, and to contribute to what comes next? Then dive into the courses below, and begin a journey to more intellectually robust engagement with Christianity.
Collations – Evening conversations on matters theological and philosophical.
The Wisdom of Possibility – This course presents a robust theology of the imagination. We will examine the nature of the imagination, its place in human cognition, and how it functions. In addition, we will explore the role of the imagination in the life of discipleship. Topics include the relation of imagination to reason, the rules of thinking by means of the imagination, and imagination in relation to discernment, vocation, and discipleship. Readings are drawn from George MacDonald, G.K. Chesterton, C.S. Lewis, John Paul II, and more.
Theological Literacy – This course introduces the core doctrines of the Christian faith (Trinity, Christology, atonement, and grace) through readings of primary texts written at decisive moments in the development of those doctrines. Theological literacy is the facility required to receive from the past and hand it on, and thus to take up the mantle of stewardship of Christian doctrine as it journeys through the ages. We develop this skill using creative, critical, and appreciative interaction with great theological texts of the past. Readings include Gregory Nazianzen, Cyril of Alexandria, Anselm of Canterbury, Thomas Aquinas, and Bonaventure.
Here Be Dragons – Dragons have always fascinated the human imagination. Beings of awesome power and often fierce intelligence, they are the greatest opponents in literature. Yet these majestic creatures also represent a world in which anything is possible, in which we have not yet forgotten a powerful sense of wonder. They are therefore both the enemy par excellence and the sure sign of a world that is deep enough to be worth living in, combining terror and an almost religious dread with longing and an awe that verges on worship. In this course we will reflect on ideas like beauty, power, friendship, wonder, and joy through books classic and popular that feature dragons. Authors include Robin McKinley, J.R.R. Tolkien, C.S. Lewis, and the Norse epic of the Volsungs. Pairs with the junior Here Be Dragons course, providing an opportunity to study the same books as your children, with age appropriate discussions for each.
---
To be notified about future theological studies courses, including registration information, dates, and new course offerings, join the mailing list.